The Gun Vol 1 Issue 2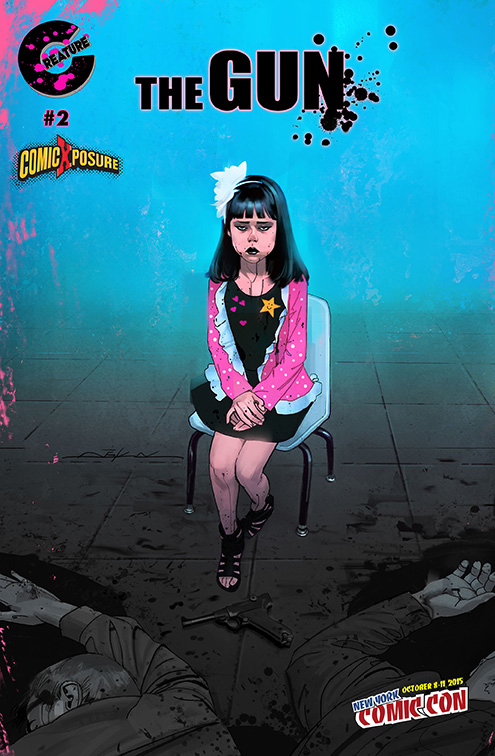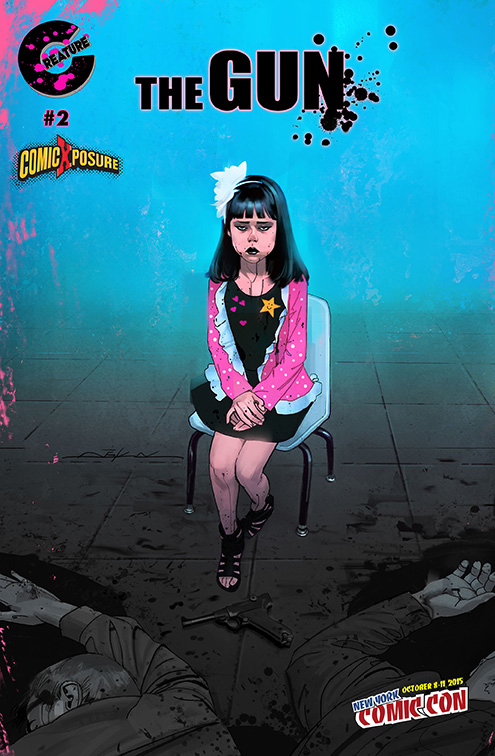 The Gun Vol 1 Issue 2
The mysterious GUN changes hands again and winds up saving a little girl from her father's most deadly mistake.
Mini-arc synopsis:
A young girl is separated from her baby brother when their down-on-his-luck and recently widowed father is made to pay after uncovering a mobster's tempting secret – a secret that can make the man's family whole again. Years later, when the siblings reunite, a revenge-fueled sister learns that her brother has been raised by the very man she intends to kill. But not even family will stop her from getting what she wants. The gun will see to that.
The GUN issue 2 synopsis:
Norman is a good man bagged in a big sack of loser. He has always done "the right thing" and the right thing has brought him nothing but misery. Crap job. Crap life. Wife gone. The one point of light in his dark dismal bucket of existence is his children. But he is even failing by them. Passed up for promotion at work and stepped on by his peers, after years of slaving for the company, he's starting to realize that there is no just reward. The world is what you make of it… what you take of it. At the end of his rope, he decides to take what is owed to him. And, as the world comes crashing down on him, he decides to take hold of fate... and fate comes in the form of a GUN.
Cover C limit one per customer